Protect IT
We can protect your infrastructure, network and data from both external threats and accidental loss, making sure you stay up and running and recover quickly when the worst happens.
Cyber Essentials
The government's new Cyber Essentials and Cyber Essentials Plus certifications are vital tools in the war against cybercrime. We can help you implement the technologies and staff training required which will not only raise your standards to certified levels and potentially reduce insurance premiums but also protect your company from disruption and financial losses.
Cyber Essentials is a government government-backed scheme that aims to set a minimum standard of cybersecurity best practice and allows businesses to certify their compliance.
It is starting to gain a lot of traction and, with public sector organisations increasingly mandating suppliers to achieve a Cyber Essentials certification, it is rapidly becoming a necessity. Indeed, insurers are now starting to require certification.
We believe the most compelling reason why you should have a Cyber Essentials certification is in order to demonstrate your acknowledgement of, and adherence to, good cybersecurity best practice.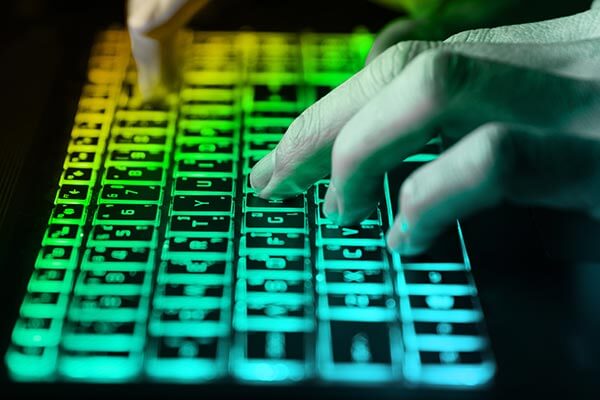 Cyber Essential levels
There are two levels of Cyber Essentials: the standard Cyber Essentials, and Cyber Essentials Plus.
With standard Cyber Essentials, you are required to fill out a self-assessment questionnaire and submit it to the certifying body for verification. They will perform a basic external vulnerability test, after which a certificate is issued. Prices for this level start from £300.
With Cyber Essentials Plus, there is an additional internal vulnerability scan, as well as an onsite assessment designed to audit the infrastructure. Cyber Essential Plus prices start from £1,200.
We are proud to say that all of our clients meet the cybersecurity requirements and we are active promoters of the scheme, encouraging all businesses to undertake the assessment.
Managed Firewall
Our managed firewalls repel all potential threats from outside your network while allowing legitimate data traffic to enter and exit as normal. They can also manage and prioritise traffic and generate reports on internet usage and traffic patterns, if required.
Managed firewalls are at the heart of cybersecurity and general information security.
Today's firewalls offer state-of-the-art Unified Threat Management (UTM) which utilises a layered defence approach to inspect all traffic to ensure that only legitimate traffic may enter or leave the network.
A managed firewall service is not just there to keep the bad guys out, it is also there to ensure that your investment in your internet bandwidth is used appropriately, with traffic prioritised and access to non-business sites controlled.
By using our firewall service, you will be outsourcing this critical piece of your security strategy to industry experts with the skills, resources and expertise to ensure you are protected to the highest levels.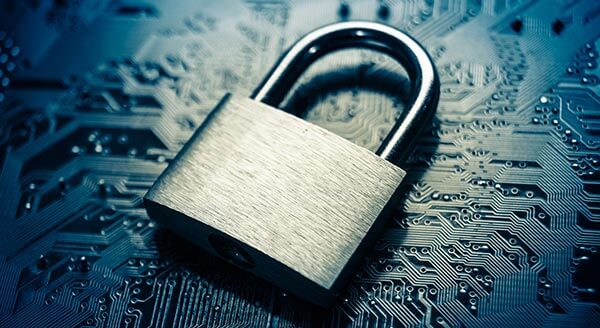 We monitor and manage all our firewalls in real-time, ensuring they are kept up-to-date with firmware updates and security revisions. We also monitor data traffic in order to look for anomalies, and produce monthly reports on internet usage and traffic patterns
Our firewall service also acts as a wireless network controller so we can provide segregated wireless networks with a variety of authentication methods and guest registration where required
Where a higher level of security management is required, we offer Security Incident Event Management (SIEM) services to provide deep analysis of every security alert raised
As your requirements change, we will upsize or downsize the firewall as required
Managed Endpoint Protection
Modern networks have a huge range of devices connected to them, from laptops and desktops to phones and tablets, and they all need protection. We can keep them safe from viruses, Trojans and other threats.
In addition to protecting gateways to the internet and external networks, the protection of endpoints, i.e. the computer servers and mobile devices on your network, must also form part of your security strategy.
Our Managed Endpoint Protection service uses industry-leading antivirus/anti-malware client software installation for each of your endpoint devices
We provide comprehensive monitoring to ensure all your devices are up-to-date and any issues detected are investigated and remediated
We manage and maintain software, with updates being distributed as soon as they are released
Our endpoint software is provided as part of the service, relieving you of any licensing and renewal headaches
An endpoint protection solution should not work in isolation but be part of a managed solution with centralised configuration, reporting and update distribution
We provide the management server as part of our service, ensuring that we do not impact the performance of your servers in providing the service.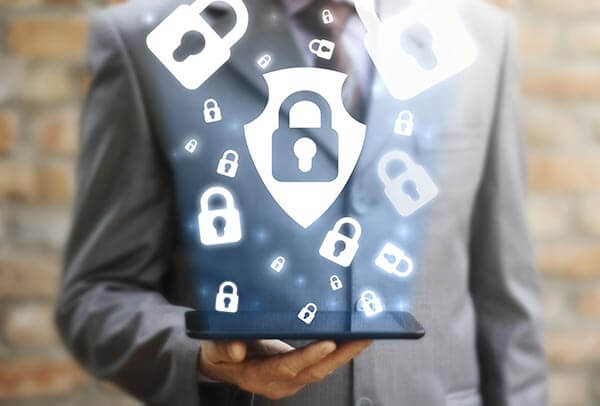 Managed Email Protection
We can filter your email to keep out spam and viruses or catch messages containing specific keywords. This protects you against outside threats as well as guarding against internal issues such as breaches of confidentiality. We can also use encryption and other techniques to keep your email safe in transit.
With spam and malicious emails accounting for over 60% of email traffic, there has never been a greater need to have a comprehensive Managed Email Protection solution. With a huge increase in phishing and other fraudulent emails, individuals and businesses are exposed to significant risk on a daily basis. Coupled with an ongoing and increasing usage of email for distributing malware, no security policy can be considered complete without a rigorous email protection strategy in place.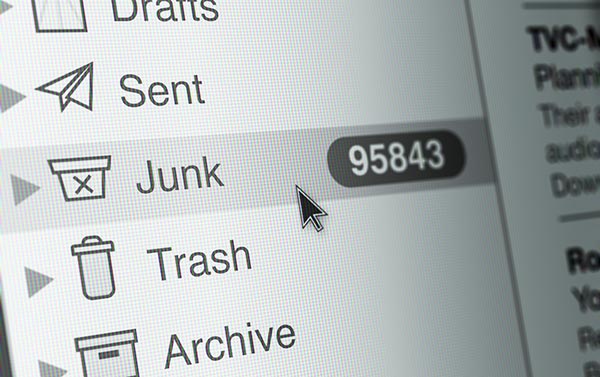 Our Managed Email Protection solution utilises cloud services to filter all inbound and outbound email to protect not only your internal users but also your company's reputation by ensuring the outbound mail is safe.
As well as filtering for malicious email content and general spam, we also provide keyword searching, data leakage prevention (where we work to protect your intellectual property by preventing its external transmission), attachment blocking and protection against inappropriate content.
Our monthly reports will give you a complete overview of your email traffic patterns, top email users, spam and malware statistics and overall traffic usage.
Backup and Disaster Recovery
We can backup your data to our onsite appliance plus our two secure offsite datacentres, giving you reassurance that your data is safe no matter what, and that in the event of a disaster, we can restore your data to return you to normal operations as quickly as possible.
We have long been accustomed and educated on the need to ensure data is backed up and transported offsite to protect our businesses. Statistics, circulating for years, show how many businesses fail to survive a disaster where inadequate backup procedures have been put in place. Disasters are not limited to the obvious fire, flood and theft, but may also occur due to equipment failure, inadvertent deletion, and deliberate, malicious action.
Although tape-based systems are still in use and are, in many instances, the most appropriate solution, businesses – particularly small ones – are increasingly turning to online backup platforms.
With our online service, all your data is encrypted at source and securely transmitted to two geographically distant, highly secure data centres
We use image-based backup services to ensure we capture all data on your servers and, with backups being taken as frequently as every 15 minutes, we can ensure a very high level of recoverability in the event of data loss
We transmit data off-site on a daily basis where it can be stored in accordance with your businesses' retention strategy
No backup solution can truly be called a backup solution unless the data is being tested on a regular basis. We verify all our backups as they are taken, with a further verification check done on a daily basis. We then provide a weekly deeper verification and a comprehensive monthly test restore
We provide monthly reports on all backup statistics to give you the assurance that your data is protected on an ongoing basis and that your business will be able to survive a catastrophic event
Our backup solution includes deploying an appliance at your site, enabling us to restore files instantly without having to retrieve external media. It also allows us to virtualise your backed up servers so that in the event of a physical failure at your site, we can have you back up and running in a very short space of time. The virtualisation service is also available with the external copies of the backups in our data centres.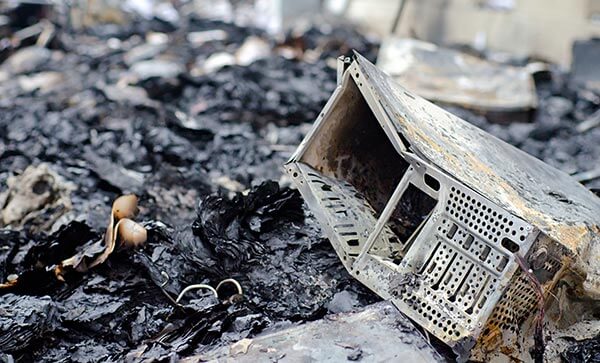 Business Continuity
Business continuity is all about making sure your business can still operate in the period between disaster and recovery. We can help you decide what level of cover you need and put solutions in place to support you until normal service can be resumed.
Business Continuity is not the same thing as Backup and Disaster Recovery, although the terms are often confused with each other. Whilst backup is basically just that – the backing up of your data or systems – business continuity is all about ensuring your business continues to function in the event of a disaster.
Every business has different requirements and is able to tolerate different periods of downtime, but for the majority, time is critical and there is an urgent need to be up and running as quickly as possible.
Our Business Continuity services focus on putting in place the right tools, platforms and processes to ensure that when a disaster strikes, a plan can be put into action that allows staff to continue working, with access to the tools and data they need.

Planning
Business Continuity requires careful planning and our Business Continuity Planning (BCP) service ensures we properly understand the needs of your business and its budget, can define the strategies and procedures that will need to be executed, and educate staff so that they are familiar with and well-rehearsed on the procedures.
BCP goes beyond the IT platforms and covers all aspects of the business, for example, where staff sit, how they communicate, and how they access data. With the right planning, we can put in place a comprehensive plan which will reduce your risk and also keep you operational in the event of a disaster.