Latest News
Date: August 11, 2016 | Author: Richard McBarnet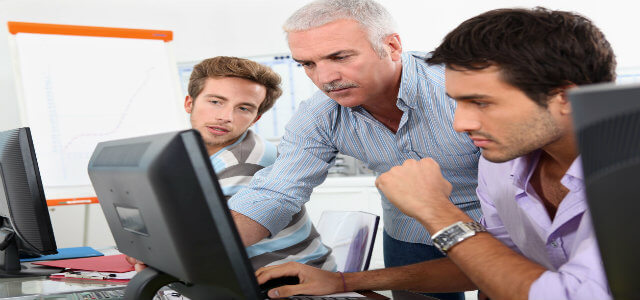 Lumina experts' tips and shortcuts
At Lumina Technology, we are always being asked for tips and shortcut suggestions you can do to make life easier. It's amazing what you can do on your computer, but if you don't know what it is capable of, how do you even know to look for it? That is why we have started a series of Tips From The Desk by asking our analysts (nerds!) to suggest easy to follow shortcuts to work more efficiently.
Duplicate windows on monitor
Analyst: Daniel
Category: Windows
If you need to work on two windows on your monitor, drag each window to the side of your screen until a transparent square flashes up on the screen. This will automatically halve the size of the window, meaning you can fit two windows side-by-side on one screen.
Create a customised tab on the ribbon
Analyst: Dave
Category: Office 2010
A lot of people find the ribbon in Word awkward and confusing to use. (The ribbon is the bar at the top of the page with different tabs for FILE, HOME, INSERT etc.) Office 2010 and above has a new feature which allows you to create your own custom tabs to make editing your document a lot easier. Click here to find out how to customise your tabs.
Cycle through recent/open applications
Analyst: Nick
Category: Windows
Need to flick between applications quickly? Use Alt and the tab key together to flick between recent/open applications.
Scroll horizontally using the mouse wheel
Analyst: Zak
Category: General
Holding down the shift key as you scroll using the mouse wheel will allow you to scroll horizontally. Handy for websites that are too wide for your monitor.
Shortcuts in applications
Analyst: Daniel
Category: Windows
If you right click any of your application icons in the taskbar, you will be presented with various options. For example, by right clicking the Word icon, you will see a list of opened or recent documents – simply click on the name of the file you would like to open.
Keep checking our blog page and social media we will publish more Tips From The Desk soon. If you would like our analysts working for you, contact us for more information about our managed service provision.