Manage IT
We can manage every aspect of your IT on your behalf, from maintaining availability and resolving issues to managing and optimising your assets.
Service Desk
Our service desk is your users' first point of contact for everything related to IT, from setting up new users and hardware to resolving problems. Our professional, knowledgeable operators, all based at our UK office, can provide remote support via phone, email or online chat.
Our Service Desk, or "helpdesk" as we also call it, is at the core of our customer service. We understand how annoying and sometimes frustrating it can be when you encounter IT issues, especially if they are preventing you from getting on with your work. Which is why our Service Desk team are committed to getting you back on track as quickly as possible, and why we have made it easy for you to contact us whatever method is best for you:
Other ways we can help
Our helpdesk team doesn't only resolve issues for users, they will also fulfil service requests such as setting up new computers, user accounts and email aliases.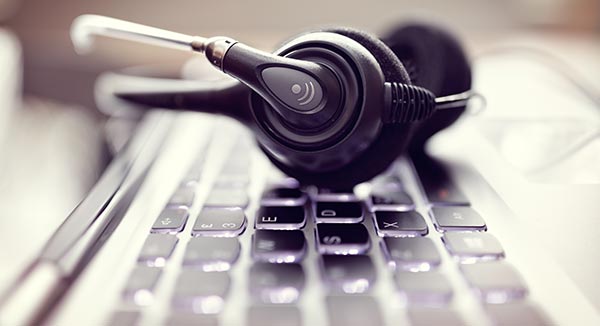 The team
We demand high standards from our team, which is why our Service Desk consistently receives praise from the clients we help.
Our team is made up of highly skilled, dedicated, enthusiastic and passionate individuals, all of whom are ITIL Foundation certified and hold at least one Microsoft certification.
All our engineers are trained to a very high level to ensure that service requests are completed against our published Standard Operating Procedures and produce consistently successful outcomes.
Our aim is to respond rapidly to urgent issues, whilst also having the freedom to spend more time properly diagnosing less urgent issues.
Knowledge pool
Our team has a wide pool of knowledge and experience, which enables everyone to contribute to our collective knowledge management system. We achieve this through weekly reviews, as well as publishing knowledge-based articles and distributing tips and how-to guides for end-users.
In addition, our Service Desk team has direct access to our third-line engineers who are able to take on the more complex issues.
Incidents and problems are passed on to our Problem Management team who manage them independently. The Problem Management team are responsible for diagnosing and understanding the root cause of issues raised through the Service Desk, which allows our Service Desk team to be focused solely on restoring service, getting users back on track as swiftly as possible so you can get back to work and our team can be available for the next call.
Infrastructure Management
We can take on responsibility for keeping your IT up and running, monitoring all your systems 24/7 and solving issues before they turn into problems. Our service is underpinned by a rigorous service level agreement that commits us to ensuring your systems' uptime.
Infrastructure Management is a vital part of our work. We will manage your back office systems – servers, networks, backup platforms etc – in order to make sure your systems are available at all times, and are consistently operating at peak efficiency.
Instant reactions
For all our client's systems, we use a comprehensive infrastructure management platform which provides real-time information. Through a combination of alerts and automated actions, we can track and resolve issues before they have the chance to escalate into a major incident which will adversely affect your business.
This means that if there is any outage, service failure, degradation of service or predicted degradation of service, we will instantly be aware of it and will be able to do whatever is necessary to get everything back on track. This gives us the confidence to provide you with the assurance that your systems will be there when you need them.
Improved productivity
Setting up an efficient IT system is a huge investment and we understand you will be expecting to see a return on that investment in terms of improved productivity and reduced risk from unplanned outages.
Therefore, in addition to monitoring the health of your infrastructure, we also track performance and storage trends. Through our Capacity Management process, we will ensure your platform continues to deliver at its intended performance level. We also use it to predict storage needs so that any future additional capacity can be budgeted for and provisioned in advance, which means you will only ever have to pay for what you need.
In addition, our Availability Management process helps us to analyse, plan and improve provision in your system's infrastructure to ensure IT services are available at all times.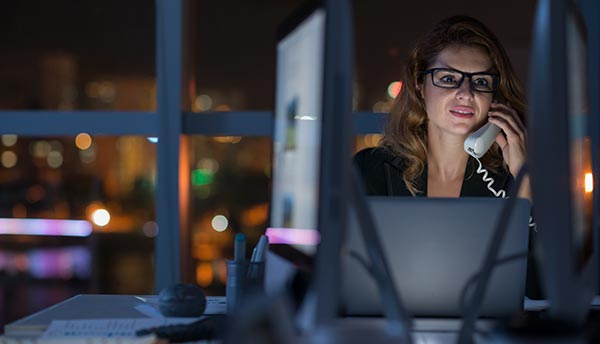 SLAs
Our services are backed up by a Service Level Agreement (SLA) that commits us to ensuring your systems are available, and so you can rest assured that we always deliver.
Asset Management
We can provide an accurate and detailed breakdown of your IT infrastructure and its value. This gives you a clear picture of what you've spent and what you might spend in future, and improves the accuracy of your balance sheet. It also gives you the assurance that you are fully compliant in terms of software licences.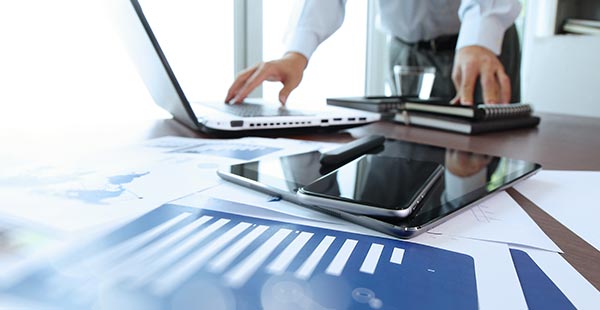 Our IT Asset Management service makes the best use of your IT assets. Knowing the value of your assets not only improves the accuracy of your balance sheet, but also allows for better planning when you are renewing your insurance policy as it will help avoid overspending.
Using a combination of automated asset information gathering and manual record keeping, we will keep up-to-date records of your IT assets as part of our managed service provision.
Our Configuration Management Database (CMDB) is linked to our Service Desk and Infrastructure Management platforms. This means that if a problem or performance issue ever arises, we will be able to see your asset history at a glance which will be useful in helping us to act more swiftly to resolve the issue.
Keeping records
Our records of your assets will include the purchase date, purchase price, warranty expiration and end-of-life dates of all your equipment.
Having this information at our fingertips allows us to report the current value of your assets, your annual capital expenditure, your anticipated budget requirements for equipment replacement, as well as a detailed listing of the assets.
By tracking warranty expiration and end-of-life date, we will ensure that warranties are renewed where appropriate and that old equipment can be removed from service when it reaches its predefined end-of-life. This knowledge will enable to you to avoid running hardware for longer than is recommended, which lessens the risk of equipment failure because of age, and means your systems will consistently be kept running.
Licences
In addition to IT Assets Management, we will also track your software licences. This is important because it helps us to make sure that you remain compliant with software vendors and avoid any fines and reputational damage potentially resulting from an audit.
Keeping on top of information in this way also allows us to avoid overspending on licensing at the same time as maximising the usage of your existing licences.
Lifecycle Management
We can track the lifecycles of all your hardware and software and recommend when you need to upgrade or replace it, ensuring everything is up to date and fully supported. Our 'cradle to grave' service extends from procurement right through to the safe disposal of obsolete hardware.
Lifecycle Management is a natural extension to the Asset Management process, we manage the lifecycle of all of your hardware and software. Lifecycle decisions are a priority, not an afterthought and can add a lot of value to business decisions. If, from the start, you know when you will replace equipment, you will be able to budget for it now.
Having such a deadline will also give you the advantage of being able to research the best new equipment for your business needs, giving you plenty of time to make an informed decision.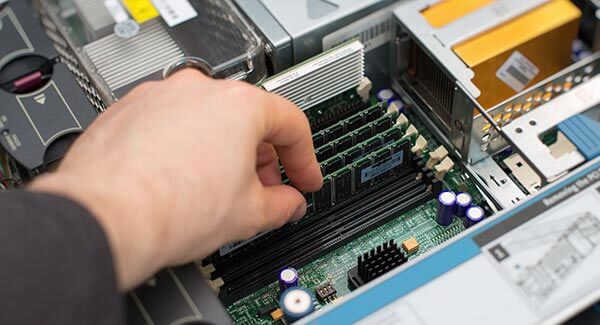 Hardware
By using a combination of our experience, industry best practice guidance and the manufacturers' quoted "Mean Time Between Failures" figures, we will be able to determine the optimum life-cycle of all your equipment. We will use this information to set an end-of-life date on each piece of equipment as it is brought into service. This means that we can suggest the best time to replace equipment before it becomes a liability to your business.
Software
We use a similar methodology with software, determining an end-of-life date so your software can be upgraded before it ceases to be supported by the manufacturer. This information is also amalgamated with our budget planning and forecasting to provide an holistic overview to help us manage your IT efficiently and cost effectively.
Responsible disposal
Lifecycle management also includes responsible disposal. It is important for us that all hardware and software obtained through our procurement services is ethically sourced. When it comes to disposing of equipment, we apply the same ethical principles and will make sure it is done responsibly.
The first and most important stage of disposal is to remove any client data securely and irretrievably from the device.
If the equipment is still serviceable, we will donate it to chosen charities. If not, we will dispose of it through trusted WEEE (Waste Electrical and Electronic Equipment Directive) compliant recycling partners.