Host IT
We can host vital data and services off-site and manage them for you, allowing you to reduce capital expenditure, slim your asset base and make your IT more flexible.
Hosted Exchange
Microsoft Exchange is a service for email messaging and collaboration that is hosted at our UK datacentres, giving you enterprise-grade security and reliability without having to host your own email infrastructure. We can advise you on the best way to make the most of Exchange, then set it up and manage it on your behalf.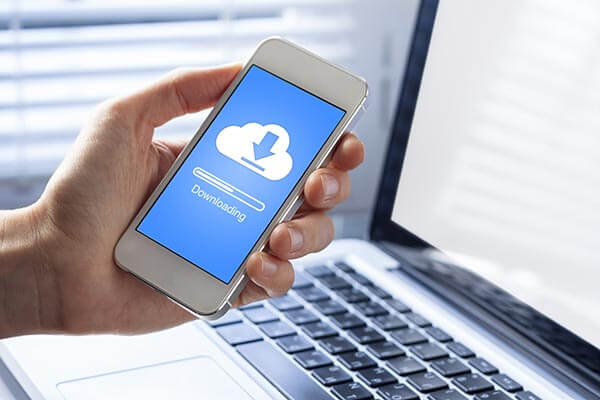 Cloud hosting solutions have reached a very high level of maturity and there are now hundreds of providers. We will help you choose the most appropriate plan to meet your business needs and then manage the set-up of the platform, as well as the migration of existing mailbox data.
We have reviewed and worked with a number of different Hosted Exchange providers, and have concluded that Microsoft's Office 365 offers the best value, reliability, features and future proofing:
The rich collaborative environment that Microsoft has created through the Office 365 platform allows your business to benefit from the latest communication technologies, as well as providing new and innovative tools to help you grow
The ease of migrating from traditional mail platforms to Office 365 has made the move simple and compelling. If you are reluctant or not ready to move all your mail hosting to the cloud, you can also opt to run a hybrid environment which offers mailboxes hosted both in the cloud and on-premise
The platform offers extra features such as discovery, archiving, compliance journalling and encryption, and litigation hold
We can also implement single sign-on which allows users to login to Outlook without having to supply credentials, using the same password for the cloud mailbox as they do when logging into Windows
We will advise you if we feel that Microsoft Office 365 is not suitable for your business, or another plan is more appropriate.
Cloud Solutions
Cloud services are simply those that are hosted off-site and delivered over the internet. They can include everything from email and website hosting to backup and multi-site collaboration. We can help you identify services that you can usefully host in the cloud and support you through the transition.
Much has been talked about with regards to the cloud, not all of it useful! In fact, there has been widespread confusion over what the cloud actually is, with many businesses believing it to be a panacea to their technology or business issues.
We cut through the hype to help you understand what the advantages and disadvantages of cloud solutions are to your business. We adopt an agnostic stance on the subject which allows us to advise you if the cloud makes sense for your company and, if so, what type of platform would work best for you.
What we can do is help you accelerate your adoption of cloud technology, if appropriate, which will enable you to start redefining the way you run your business by embracing new technologies, remote working and universal access.
What is the cloud?
At its simplest 'the cloud' is a network of computers and storage that share resources to optimise performance and deliver storage services over a network rather than on a single machine. Typically cloud services are accessed over the internet but larger organisations may also use dedicated private connections.
When talking about the cloud, two sets of terminology are often used. The first describes the cloud as being public, private or hybrid. The second uses terms such as Infrastructure-as-a-Service (IaaS), Platform-as-a-Service (PaaS) and Software-as-a-Service (SaaS). For an explanation of these terms, please read our blog post here.
In many ways, the cloud has always been with us, since the advent of the mainframe, and today's offerings are really a mature version of the platforms that started life back in the '50s. It was the arrival of reliable high-speed connectivity that opened the door to the cloud services we use all the time today.
Colocation
We can transfer your servers into our own datacentres, where you can access them via the internet. Unlike a cloud solution, you still own the infrastructure, and we simply manage it on your behalf.
For many organisations, cloud services are an ideal solution to their computing requirements, particularly the use of Infrastructure-as-a-Service and Platform-as-a-Service.
Other businesses may need to have dedicated hardware, either for regulatory compliance reasons, assurance on data segregation or, most frequently, because it is cheaper.
In these instances we can provide you with colocation services where you can rent space in our data centres – however big or small – and dedicated internet connectivity or private point-to-point circuits.
One of the advantages of colocation is that you can have physical access to your services and infrastructure, albeit subject to the usual stringent security protocols. Colocation may be necessary where a high level of assurance on physical access or network access is required.
We also provide monthly reports on power and data consumption. And can provide a 'remote hands' service, but typically customers outsource the management of their servers to us as well.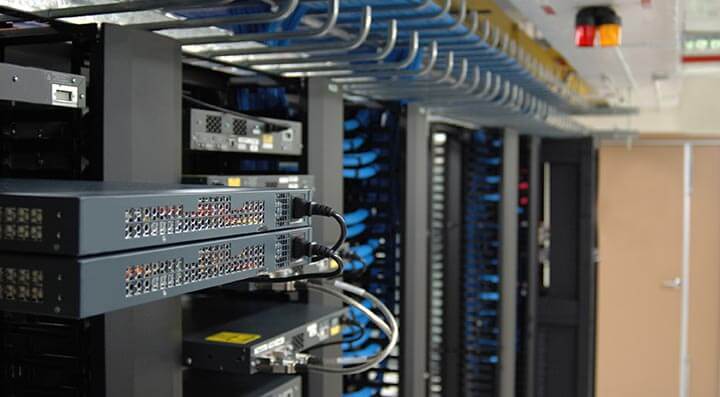 Web Hosting
We can host your website at our UK datacentres, offering you guaranteed speeds and uptime underpinned by a service level agreement. Complex, database-driven sites and ecommerce sites can all be hosted and managed.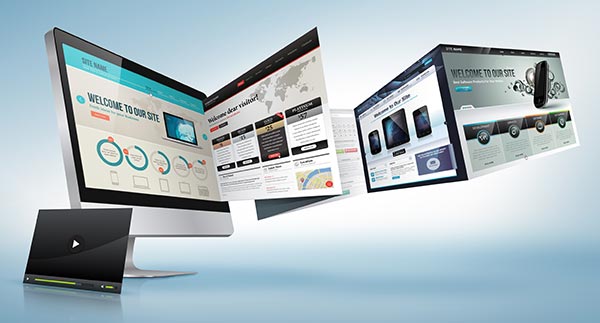 A sure fire way to put off potential customers is to have a slow website. So to meet the requirements of your business, a high level of web hosting is required.
To help you find the right hosting solution, we work with multiple partners to offer a wide range of platforms and, most importantly, with a service level agreement (SLA) that guarantees minimum performance standards.
Why businesses need specialist hosting?
These days there are huge numbers of vendors providing web hosting, and virtually all ISPs (Internet Service Providers) will provide some form of website hosting, very often bundled with the subscription, or costing as little as 50p a month. However, whilst these types of hosting packages are absolutely fine for personal, hobbyist or very small business websites, they do not provide the performance or responsiveness required for a business website.
Whilst much can be done to optimise the code of the webpages, if the underlying hardware is not able to meet the performance requirements, a high high-functioning site will never be achieved.