Build IT
We offer an end-to-end service for IT infrastructure upgrades and installations, from consultancy and architecture right through to project management and delivery.
Consultancy
Our technical experts can offer commercially focused advice on the best way to develop your IT strategy. With our help, you can use IT to achieve business goals such as reducing risk, improving productivity and driving profits.
Consultancy is available as a standalone service or as part of a broader infrastructure project.
We have a long track record of consultancy with a strong focus on IT, and working with businesses to understand their needs. We make sure that IT is integrated into your company, using it to service the business and not just sit as a stand-alone department.
Your business is unique and has its own practices and processes that IT systems must cater for and deliver value to. Through our consultancy services, we can design a fit-for-purpose technology ecosystem that is stable, cost-effective, business optimised and capable of growing with the organisation.
Reference Architectures
We have designed our own Reference Architectures to enhance and maximise functionality in the various tiers of IT infrastructure that are appropriate for your requirements.
In addition to our template Reference Architecture, we will design bespoke systems that cater specifically for your business in terms of applications, databases, etc.
We will only use the tried and tested components that we have fully evaluated and field tested for suitability and compatibility. In order to ensure we understand all the nuances and capabilities of the products, our engineers are fully trained and familiar with them so you can rest assured your IT infrastructure is rock-solid, fast, appropriately-budgeted and dependable.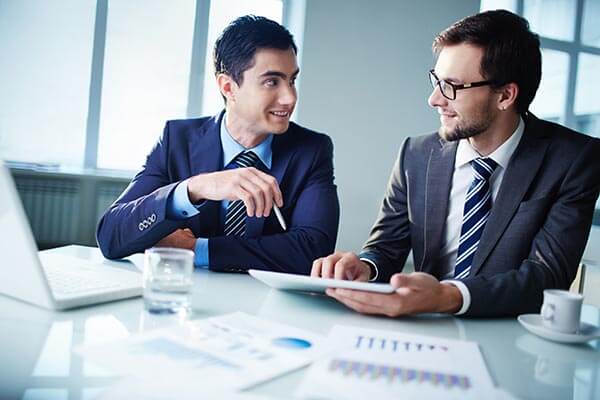 An abiding partnership
Our consultancy services are typically the start of your journey with us. An important part of our consultancy is to spend time getting to know you and your company so that we can deliver the most appropriate IT platform that will grow with your business.
Our consultants have been working in IT and supporting enterprises since the mid-'90s and bring a wealth of real world experience, knowledge and business awareness with them.
Solution Architecture
We can design a technical solution to support or transform key business processes, combining both hardware and software elements.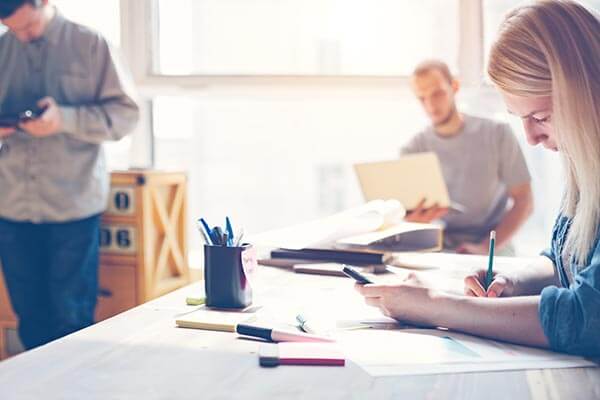 The company-specific information we get from the consultation process will enable us to design bespoke Solution Architecture. Our solution architects will use the detailed information about your business needs in order to build your system on the right platforms and ensure the most appropriate technical solutions are in place to support your objectives, including performance and storage requirements now and for the anticipated future growth of your business.
Working within your budget
Our Solution Architects are key to developing our Reference Architectures which not only support current platforms, but also those in development.
The technical specifications of our solutions are critical to ensuring that we stay within budget and within the scope of your project. We will find the right balance between building-in sufficient growth capability without over-committing to the purchase of redundant capacity.
Keeping up-to-date
IT development can be fast-moving and we want to be able to deliver the most appropriate technology for your requirements. To this end, we have developed close working relationships with our partner vendors to ensure we are always up-to-date with their current and upcoming product ranges.
Product Procurement
We can source hardware and software on your behalf, working with our partners to create a fully integrated IT infrastructure.
Whilst we offer Product Procurement, we do not impose any requirements to purchase technologies through us. However, we have found that because many clients value our experience and product knowledge combined with our ability to leverage pricing and the time-savings they make in not having to deal with procurement themselves, they are usually very happy for us to undertake this service.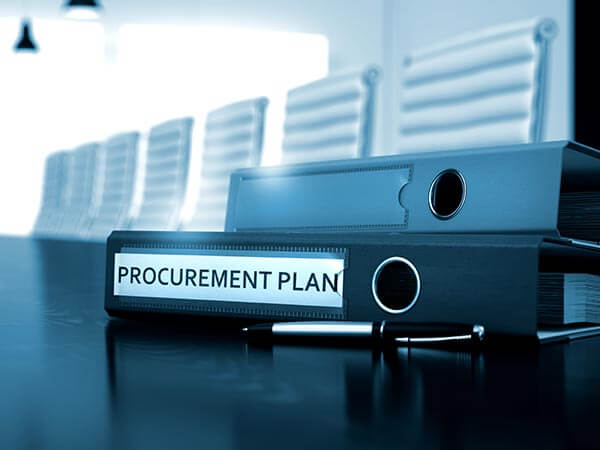 In the past, we have seen too many instances of clients purchasing products that either do not meet their needs, or will be more costly to run than other technology, or are simply incompatible with their platform.
Advantages of outsourcing procurement
If you outsource your IT procurement to us, we will ensure the products supplied to your business are fit-for-purpose, meet the business's needs and can be effectively supported by our service team.
Our procurement process includes purchasing and inspecting the delivery, recording the asset in your asset register, bench testing to confirm there is no damage or manufacturing defect, and handling any warranty claims or returns.
This not only saves you a lot of time, it also gives you peace of mind that the right equipment will arrive at the right time, be the right price for your agreed budget, and will need minimal involvement from you.
Project Management
We can take charge of your IT project and manage it through to completion, whether or not we are actually delivering it ourselves. We act as your single point of contact, co-ordinating everything and everybody on your behalf.
Whilst 97% of organisations understand that project management is critical to organisational success, 68% of projects are not completed on time and on budget. This is hardly surprising when you consider that 75% of business and IT executives anticipate their project will fail; and in fact, 33% of projects fail because a lack of involvement from senior management.
We believe that for a project to succeed, its objectives and scope must be adequately defined and captured. That's why we always take the time to get to know your business first, in order to fully understand your needs before we review your objectives with our consultants and solution architects and produce a detailed Statement of Work. Furthermore, we will always have a final review with you to confirm we have properly understood your needs.
The Statement of Work
The Statement of Work is critical to the project management process. It ensures we:
accurately capture your objectives
have defined the scope of the project, including what is out of scope
understand the deliverables for the project and your acceptance criteria
know the schedule of delivery
agree the key assumptions we have made
An ongoing dialogue between you and the project manager is essential if the project is to be successful. This is especially important if changes are required – there may be a legitimate need to change the objectives and in this scenario we will work closely with you to determine if the previously defined project needs to be halted and a new project scoped, or if the change requirement can be accommodated through a subsequent project.
Prince 2
Our project managers are all Prince 2 certified, both at foundation and practitioner level, and have been running successful IT projects for many years. Whilst we understand that Prince 2 is generally unpopular with project managers, we have adopted it as our underlying framework after adapting and simplifying it to allow us to develop our own methodology. By keeping what works and dispensing with what doesn't, our tailored version of Prince 2 has enabled us to deliver projects on time and on budget without becoming unduly burdened with process and administration.
Project Delivery
Once we've designed a solution and procured all its elements, we can make sure it's rolled out to your organisation with minimum disruption and downtime. We provide all the necessary staff and work with you to fit round your work processes and schedules.
Our skilled and certified project delivery engineers ensure that all your projects will be completed to a very high standard with consistent and dependable outcomes.
Off-site development
We have our own in-house training lab which enables us to take the time to train our engineers on the Standard Operating Procedures and Reference Architectures specific to your project so that they are comfortable and familiar with the tasks they have been assigned.
We have a spacious project build area which provides us with the ideal environment in which to build, test and deploy all the elements needed to make your project successful.
As part of the delivery, we will prepare and install your systems which includes asset tagging, recording them in the register, soak testing, and commissioning. Finally, we will prepare everything for shipment and deployment.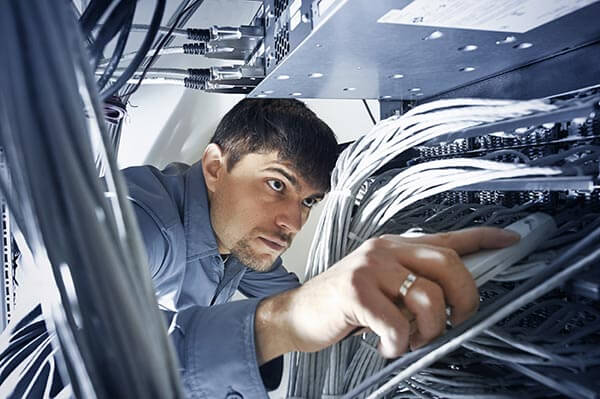 Smart delivery
The value of preparing your projects off-site is that our project delivery engineers will be confident of installing ready-to-go products that can be rapidly deployed and brought into service. Our engineers take pride in their craftsmanship and quality of work, ensuring that the solutions they deploy are fully tested and signed off.
In addition, they will always be smartly dressed in our company uniform and when they leave your site, will make sure no mess is left behind and, where appropriate, take away all the packaging.