Latest News
Date: September 13, 2016 | Author: Richard McBarnet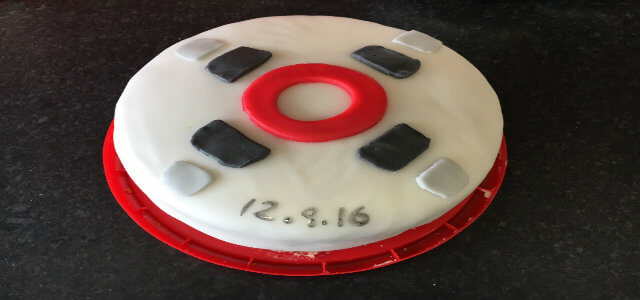 Over the weekend, Lumina Technologies moved offices… although we did not move far. We are just a couple of roads away, but it is already making a world of difference to us as our MD, Richard McBarnet explains:
"Our new office is a breath of fresh air! Now when we open the windows we hear the birds singing, not the forklift trucks we were used to before. Add to this the fact that we now have over five times as much square footage as we did in the old office, and you get a very happy workforce.
The benefits of a lunchtime walk
The move was prompted by the success and gradual expansion of staff numbers at Lumina Technologies. I had been looking for new office space for some time and was originally planning to double our space, but after months of looking at offices to rent, there was nothing available and I renewed the lease on the old space for another two years.
But one lunchtime, I went out for a walk around the Mayland Business Park and came across a light industrial unit which was available for rent. On a whim, I got in touch with the agent and arranged a viewing. As soon as I walked into this office I knew it was exactly what I'd been looking for. Often, these kind of units have two storey roller shutters and a little mezzanine space for the office, but this one had a single storey shutter and the entire first floor was used as offices.
As an IT company, we carry stock and build systems, so having storage and 'factory' space on the ground floor was perfect. It has even allowed us to expand our laboratory where we can safely train staff and test new systems. Our office space alone is now almost twice the size of the original square footage I had been looking for to house the whole company!
And the best part? Renting this size of light industrial unit is cheaper than renting office space half the size. Great news for our overheads and charges!
A busy weekend
The Lumina Tech staff were great and were willing to come in to help with the move over the weekend. We had a removals company doing a lot of the heavy lifting but, as the experts, we obviously had to reinstall all our own systems and link them to our new gigabit, high speed internet connection.
I was delighted with the way everyone pitched in – someone even made a celebratory cake with our logo on it (this was the first time they had ever iced a cake, which makes it even more special).
With our experience gained from moving clients we accomplished the move with no disruption to our business. We were fully operational until the office closed on Friday night, and we were fully operational first thing on Monday morning. That is the sort of thing that happens when you have a great team!
If you would like to pop in for a guided tour of the new office, please drop in to Lumina House, 37 Mark Road, Hemel Hempstead, HP2 7DN at any time to say hello and to discuss your IT needs with our amazing team of experts."