Latest News
Date: July 22, 2016 | Author: Richard McBarnet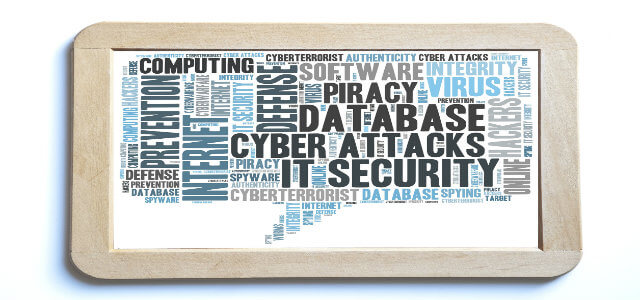 The best way for companies to make sure they have the highest levels of IT security is to have specialist expertise. If your company is not large enough to have a dedicated IT department, or you don't fancy your own IT Crowd-style of staffing, then typically the best thing to do is use IT outsourcing services. If you are considering using our company, you must therefore understand why Lumina Tech experts are at the top of their game for IT security.
In a global survey conducted by the Business Continuity Institute, two-thirds of respondents reported their company had experienced at least one cyber security incident in the previous 12 months. BCI's Chairman, David James-Brown commented: "Cyberattacks tend to target the weakest links of an organisation, and this calls for a greater awareness of 'cybercrime'. As the cyber threat evolves, it is crucial to stay on top of it, building long-term initiatives and regularly updating recovery plans."
We are not the weakest link
Lumina Tech staff are all at the top of their game. Before we consider employing any analyst, engineer or specialist, we make sure they are of the highest calibre and have more than just the baseline qualifications or minimum certifications needed for the job.
Depending on their level of expertise, they undergo a 2-4 week induction process which covers all our standard operating procedures. Everyone is given learning objectives on an annual basis and we maintain our own CPD points system. We foster a culture of self-learning by allocating 20% of working time to the learning process, whether that is through catching up with data protection developments – typically by reading technical journals and blogs – watching webinars or learning new skills in our laboratory.
We also foster a culture of "security first" ensuring that all our staff embed security into all their working practices and we regularly conduct reviews and briefings to ensure standards do no slip and our teams are aware of emerging threats.
The world of IT changes at a tremendously swift rate, which means our experts must always be up-to-date with new developments. If one of our team is not using their learning time, we will definitely remind them to do so.
Training and learning
Our reference architectures, upon which our clients systems are based, are all maintained as live systems within our data centre allowing our analysts to practice and become familiar with the systems they will be supporting for our clients. Where our clients have bespoke or specific line of business systems we deploy mirrored test environments giving us the opportunity to train end users and our own staff as well as test changes before deploying them to the live systems.  
We have our own laboratory where our engineers and analysts can test ideas and work with emerging technologies so we can always stay one step ahead and have maximum exposure to potential new platforms we can deploy to our clients to increase their productivity and profitability.  
If you are concerned about IT security and would like to talk to an experienced Managed Service Provider, contact us to find out more.