Latest News
Date: February 2, 2017 | Author: Richard McBarnet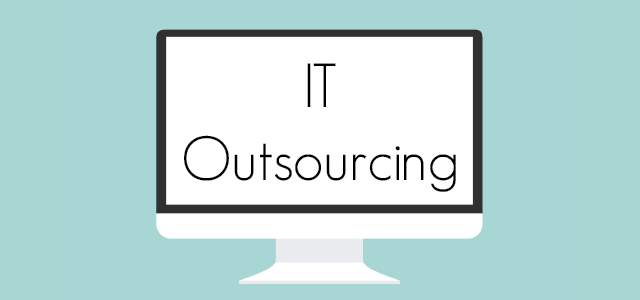 Having an in-house IT department is a good idea for some companies – your own dedicated experts will be in the same building and will be able to build up an in-depth understanding of the nature of your work and your company culture. They will build up relationships with other members of staff and casual conversations may well flag up potential difficulties, which can be fixed before they become a problem.
On the other hand, when assessing the pros and cons of having your own in-house IT department vs IT outsourcing, there are more pros for IT outsourcing.
Are you covered?
Employees can only work so many hours in the day, will take annual leave and will more than likely need to take time off sick. If you only have a department of one, there will be a lot of time when your IT isn't covered. By going through an IT outsourcing company, you will be covered 24/7 – so if a problem with your computer occurs at the weekend, help is just a phone call away and you won't have to wait until Monday morning to get it fixed.
When it comes to hiring, many companies experience problems with finding and retaining the right person for the job. If you are interviewing IT staff and you don't have much, or any, knowledge of the subject, how do you know you're hiring the right person? Would you recognise if their technical skills are up to standard? And have you thought about how their working ethos will fit in with your company culture, and how you can motivate and retain them? When it comes to performance management, you will need to know how well they're doing, but if your only metric is a gut feeling based on whether or not other members of staff are moaning about them, it could be impossible to assess their technical skills, knowledge and ability to add value to the company. And if your sole IT expert leaves the company, it generally takes around three to six months to get a new one in place – what happens if there's an IT problem or security incident in the meantime?
Being up-to-date
If you only have an IT department staffed by one or two members, you risk gaps in provision. They will only have access to the tools and training your company is prepared to invest in. Lack of investment leads to stagnation, rendering the company's systems more vulnerable to attack. Many companies lose IT staff by not giving them a training budget to help them stay up-to-date with the latest developments, leaving them frustrated at being unable to do as effective a job as they know is possible.
By employing an IT outsourcing company, you can be sure that you will have a team of highly trained experts who are working for you – outsourcing companies can only survive if they are good at what they do! Through economies of scale, an outsourcing company will have access to the latest technology and software, as well as having the facilities to properly test everything before installing it. They will make it their business to find out about the latest developments in technology and cyber security in order to ensure that their clients are fully protected and have the most suitable IT for their needs.
A managed service provision company will send clients monthly reports about performance, including speed of response, how many times the same incident is reported, customer satisfaction etc. They will have regular meetings onsite in order to build up relationships with you and your staff, as well as running steering groups in which departmental champions can discuss any issues and new initiatives.
If you would like to know more about IT outsourcing services, contact us to discuss all aspects of managed service provision.