Latest News
Date: October 3, 2017 | Author: Richard McBarnet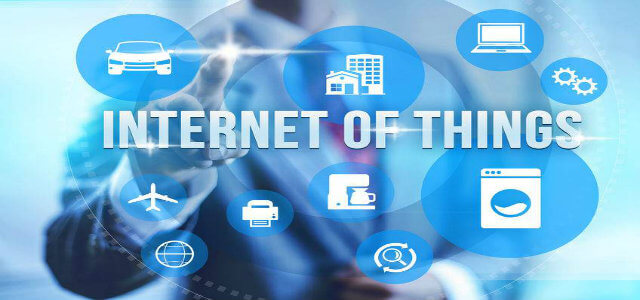 The Internet of Things (IoT) is a generic term covering all IP-enabled devices that 'talk' to you and each other. The smarter our homes are becoming, the more of these devices we're using.
So-called Nanny Cams are already in common use, and easy-to-install smart technology now, and they are cheap enough for anyone to use. So if you want to turn the lights on, turn up the heating or even see who's ringing the doorbell, you can do so on your smartphone from anywhere in the world.
Voice-controlled systems such as Alexa allow you to not only do internet searches without the need to lift a finger, but also play music and control your smart gadgets.
Amazon Dash buttons offer a very quick and easy way of re-ordering household staples as soon as they run out. All you have to do is keep the dash button in the same place you keep your supplies and then, when you're running low on something – washing powder, cat food, toilet paper, bin liners etc – all you have to do is press the button which 'talks' to your Amazon account via your WiFi and automatically orders more of the same.
Future benefits of the IoT
Whilst, at the moment, smart appliances are in their infancy, the good news is that in the future, in order to meet our energy commitment targets, we can use the connectedness of the IoT to deal with UK-wide surges in electricity. This means we will no longer have to rely on non-renewable energy as a back-up to help pick up the slack.
It has, for instance, been discovered that freezers can be safely switched off for 15 minutes or so without any drop in temperature and therefore no danger to the food stored in it. If all our freezers were connected via IoT then, when there is a surge in electricity demand, the Grid could simply divert power from the nation's freezers for a few minutes in order to balance the supply.
The IoT will be introducing a lot of cool things in the future which we will all be able to benefit from if we're clever about it.